The secret of good cooking is in the taste and the secret of good products is in their quality.
That is why taste and quality are the quintessence of our business, which connect our passion for creating products, that are valued for their innovation and our commitment to finding constantly new flavor inspirations.
We are a Polish company, operating on the market of food and food additives producers. Years of experience and development have placed us among the leading suppliers of breadcrumbs, coating systems and food additives.Our products find their way to many well-known food product companies, hotels and restaurants, as well as to wholesale grocery retail chains.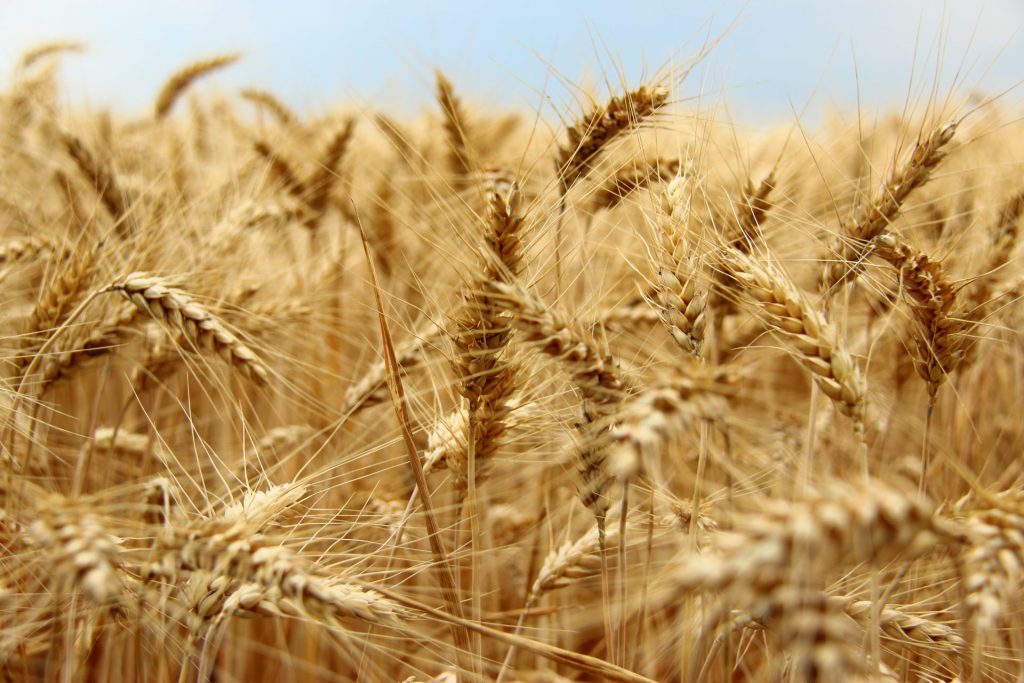 Mission
The responsible approach to the selection of raw materials in order to supply the market with food valued for its quality and taste.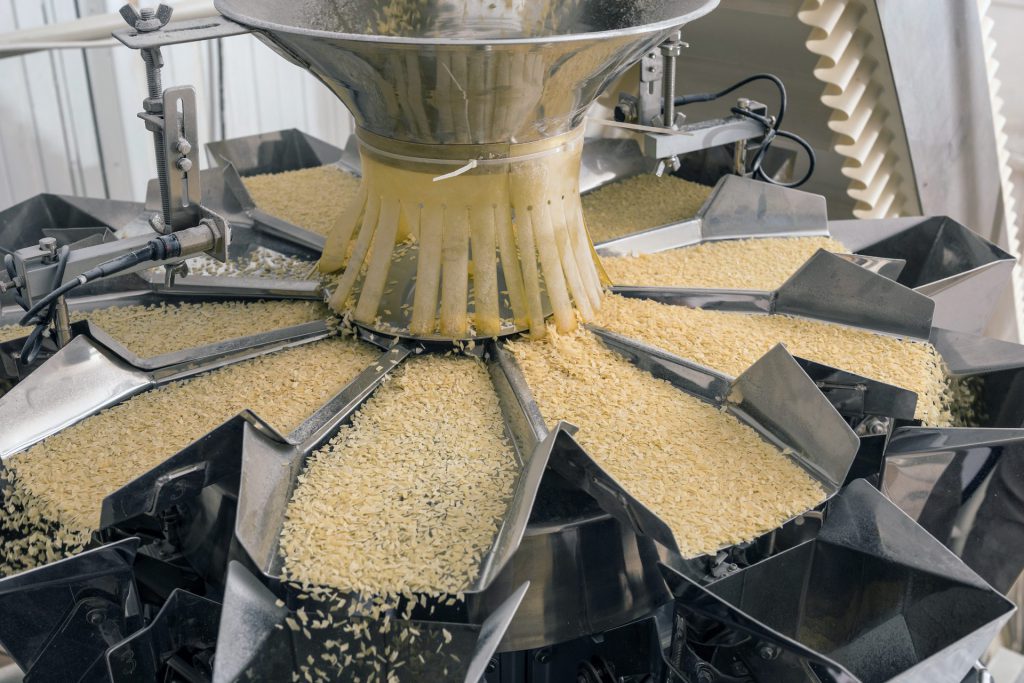 Vision
We develop and innovate in cooperation with reliable partners, that thanks to our products and solutions win the trust of customers every day.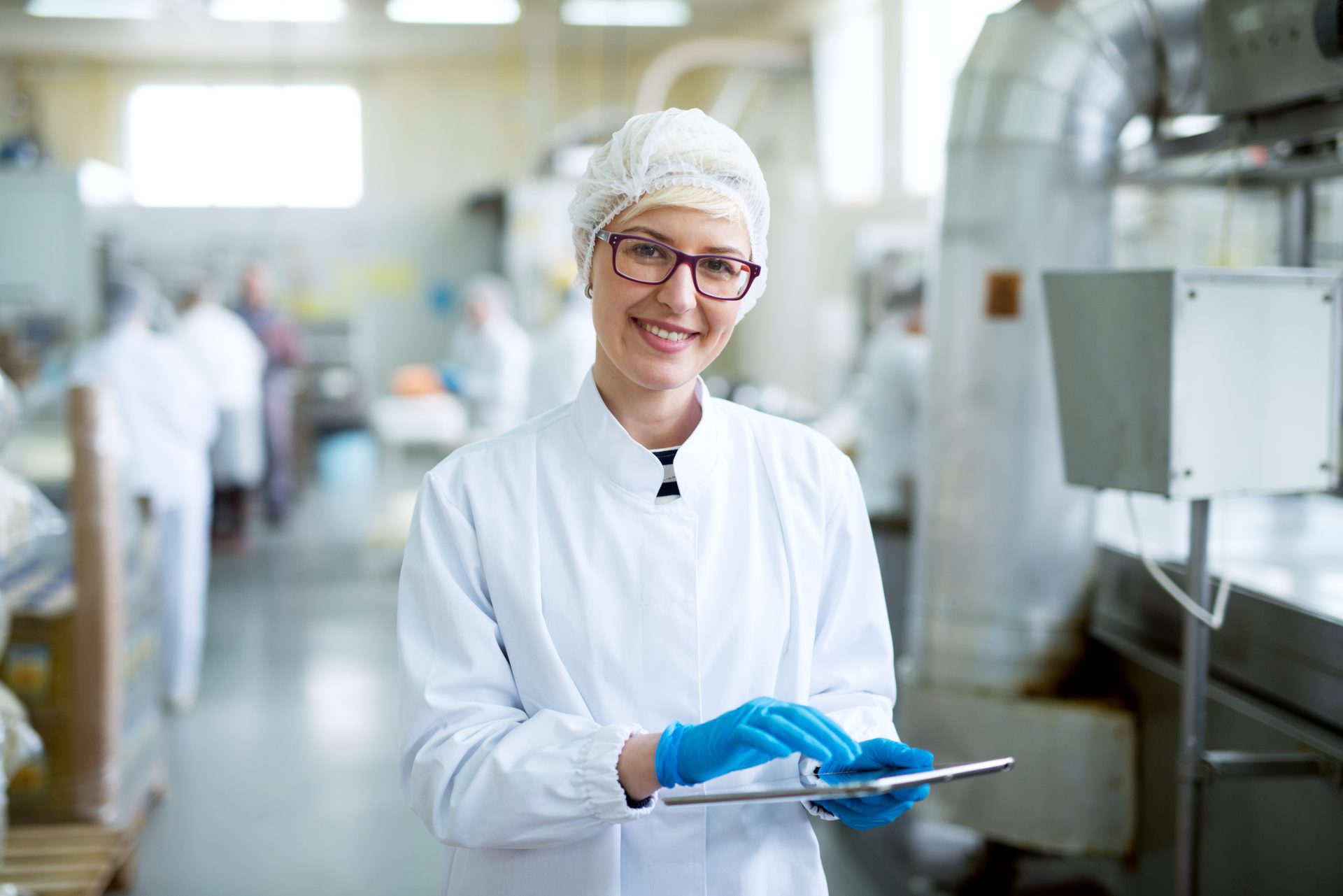 Values
Our daily actions are based on:
responsibility and partnership,
development and people.


We are BRC certified,
which means comply the detailed safety requirements
and high quality standards of our finished products.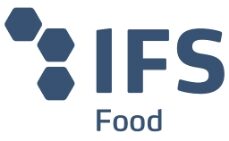 We require that our suppliers work in accordance with the established requirements of the Management System and Food Safety and that grain processing is carried out in an environmentally friendly way.
Quality that we are proud of
Get to know us and our products, and you will see what our Partners value us for.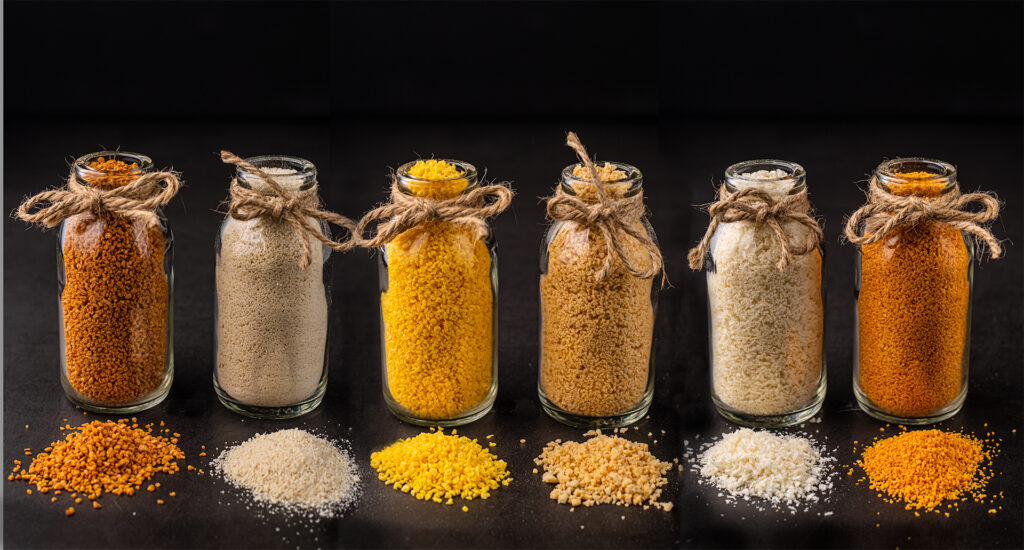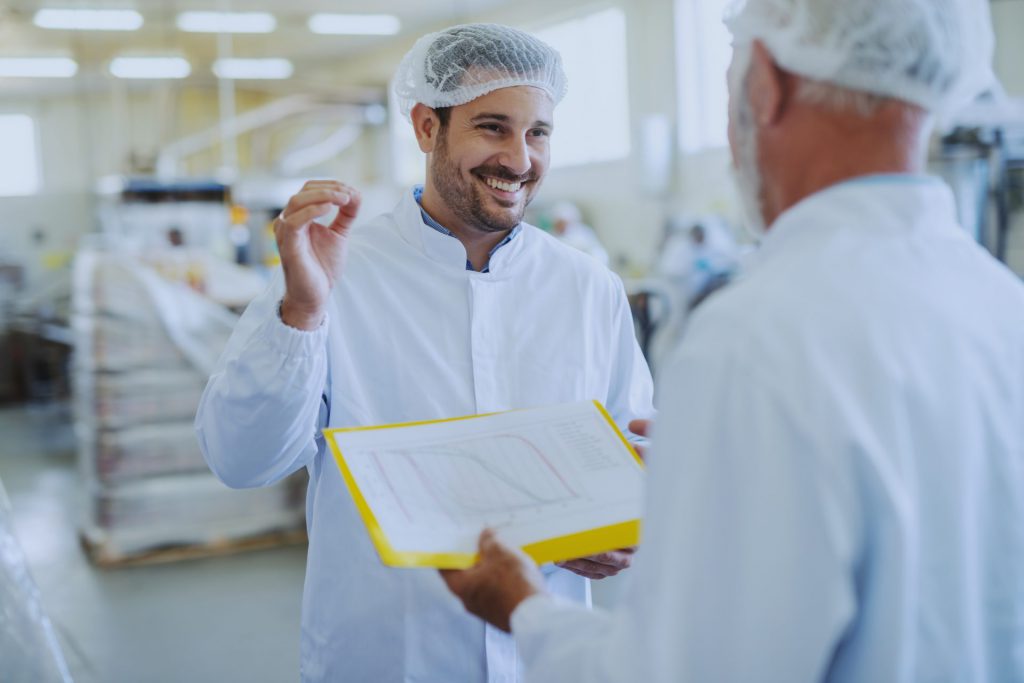 We offer not only quality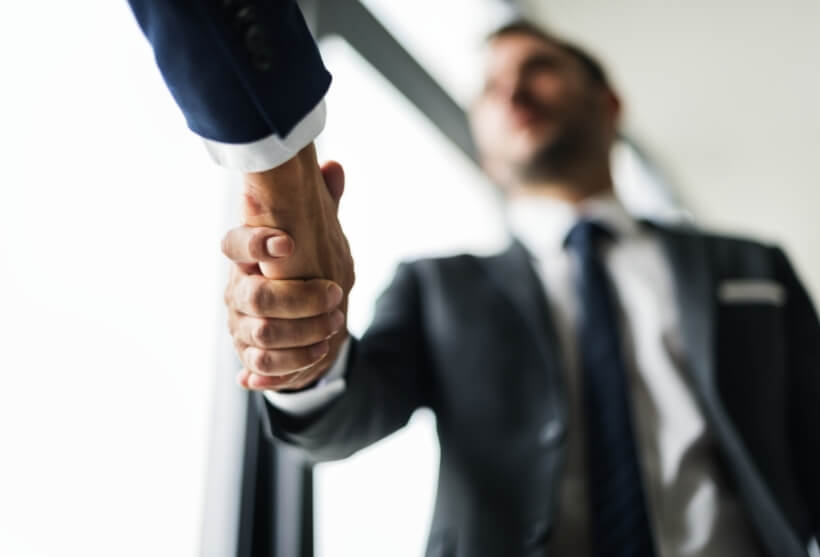 Partnership and development
We are a partner to our customers. This allows us to react on an ongoing basis to emerging needs and to respond to them in the shortest possible time.
The indicator of our success of our customers, and the evaluation of our work are recommendations for cooperation with further partners.
For us, this is the best motivation to keep developing, creating innovative products and fulfilling our mission.
Learn more about our products
Retail products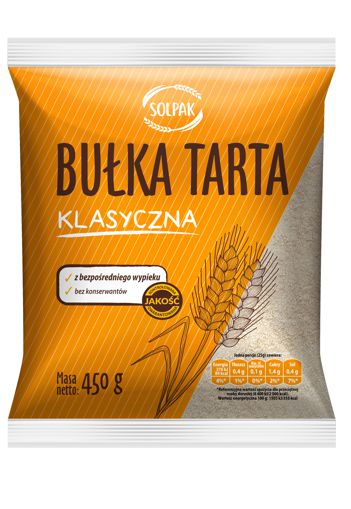 Classic breadcrumbs 450 g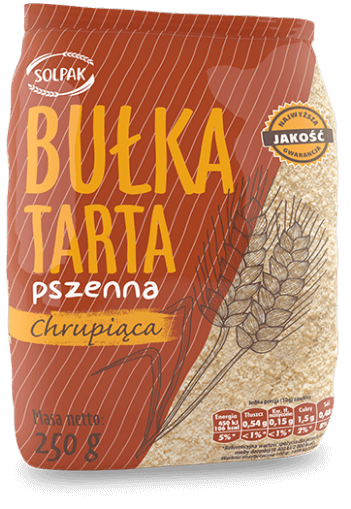 Crispy breadcrumbs 250 g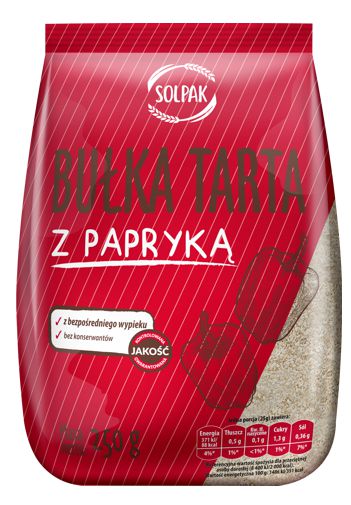 Breadcrumbs with paprika 250 g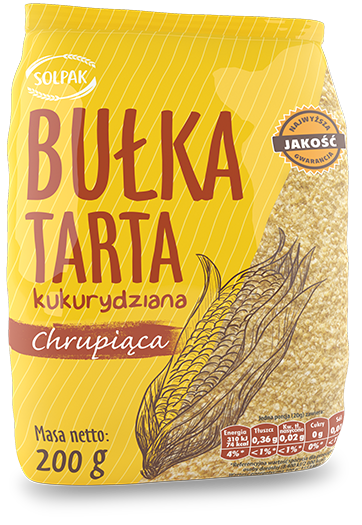 Corn breadcrumbs 200 g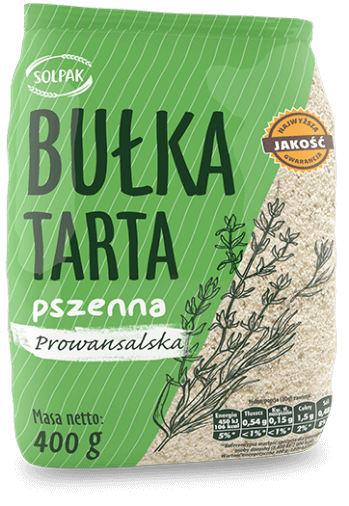 Provence breadcrumbs 400 g
Horeca products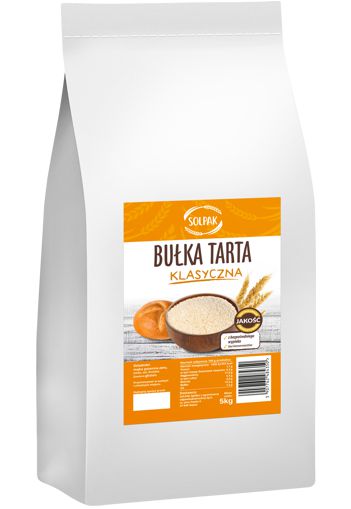 Classic breadcrumbs 5 kg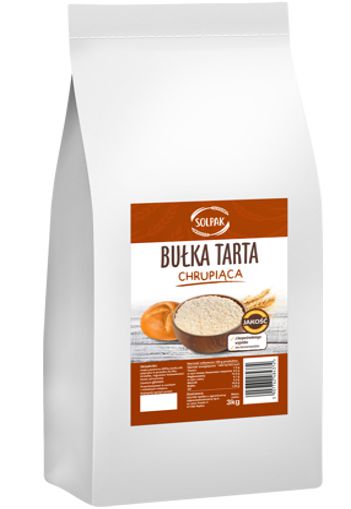 Crispy breadcrumbs 3 kg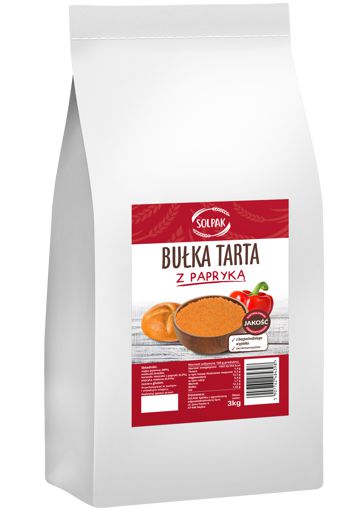 Breadscrumbs with paprika 3 kg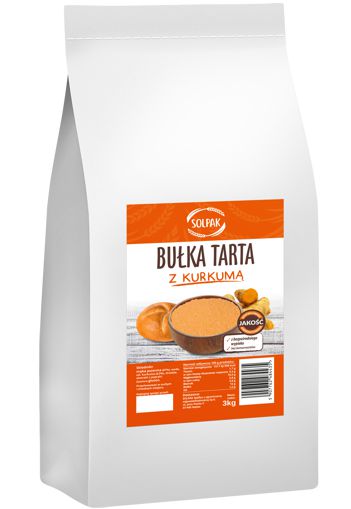 Breadcrumbs with turmeric 3 kg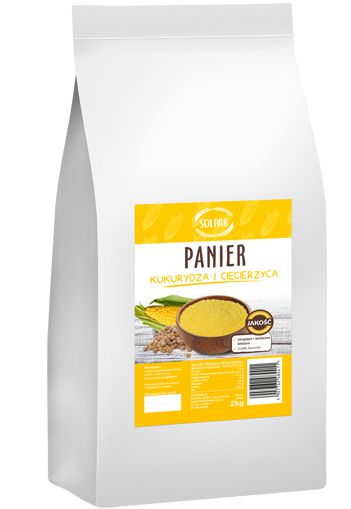 Corn and chickpea coating 2 kg
Your brand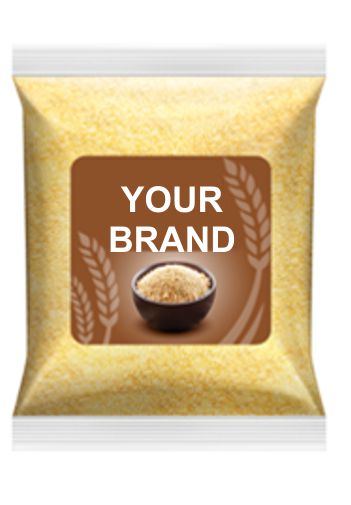 Breadcrumbs with your brand in a sachet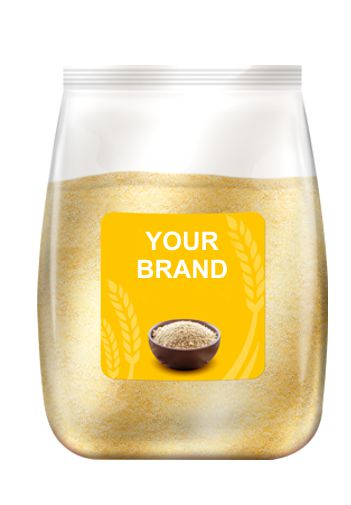 Breadcrumbs with your brand in a bag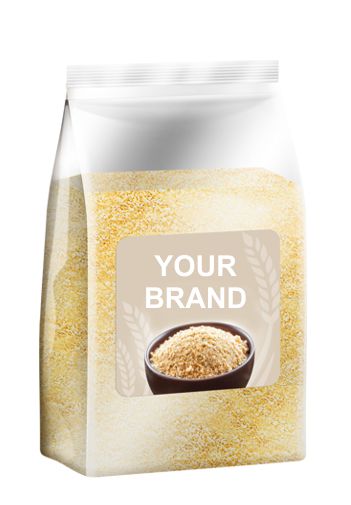 Breadcrumbs with your brand in stabilo-bag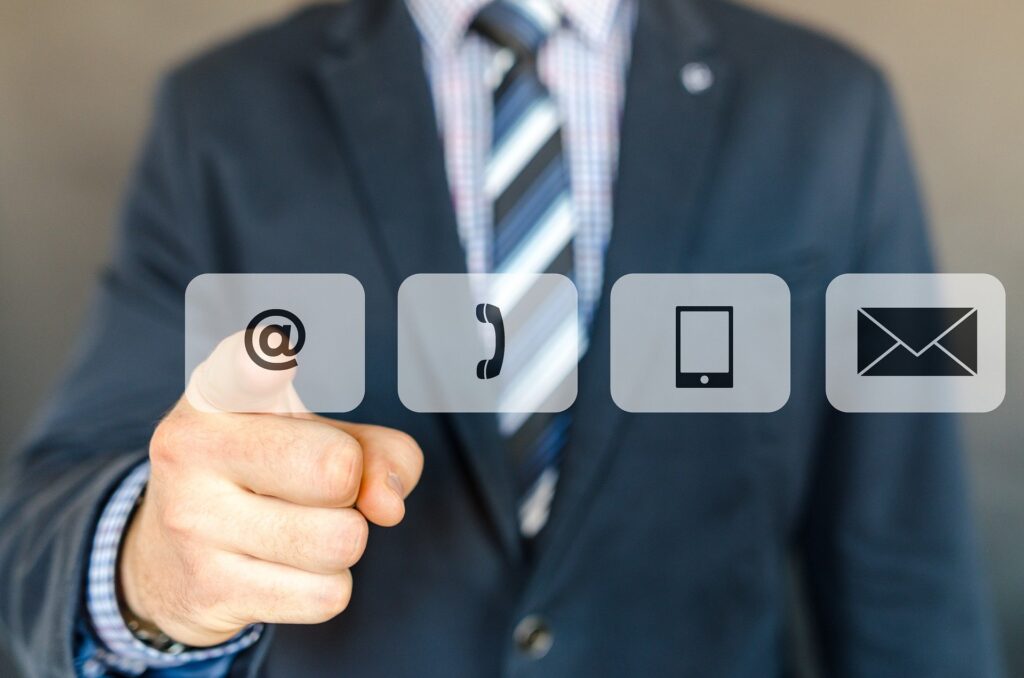 Do you need more information about our products and partnership with us?
We are at your disposal.